How to Create Follow-Worthy Social Media Content
(with FREE Content Generator Worksheet)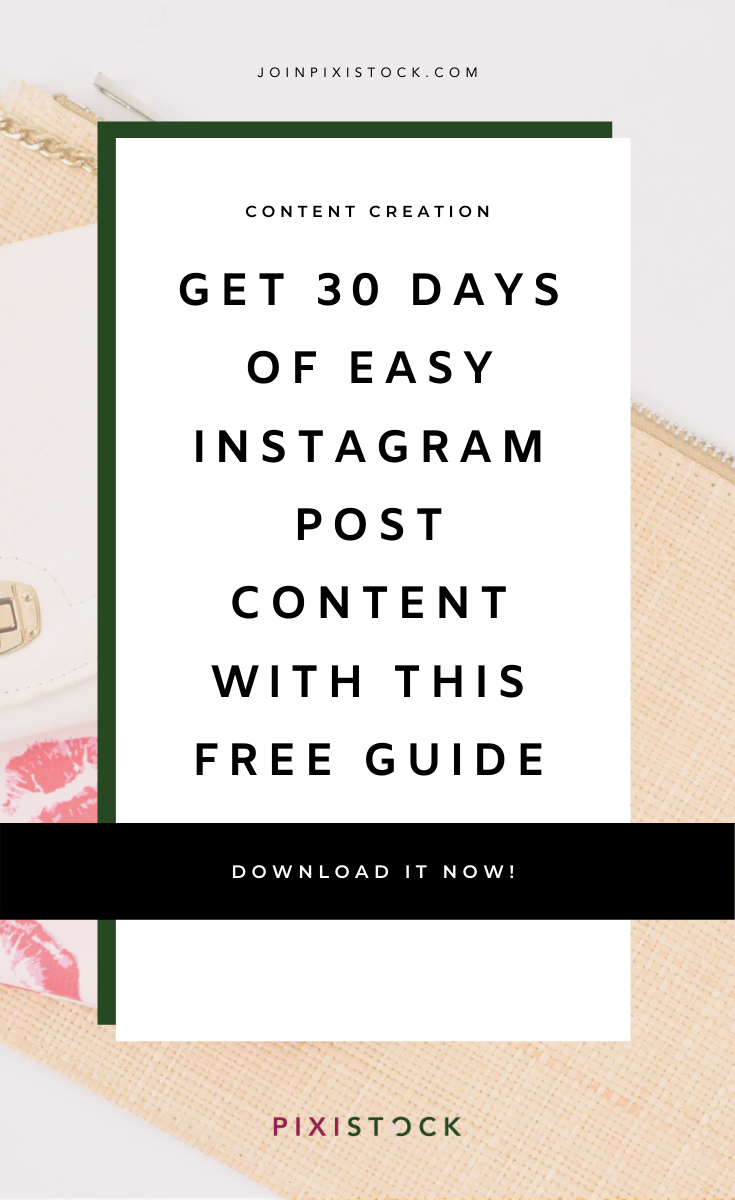 It's no secret that to build a beautiful brand on Instagram you need cohesive, consistent content (say that 3 times fast).
Yep, if your audience is there, you've got to be there too.
If you're looking for things to post I've got a simple, visual guide on How to Plan 30 Days of Instagram Content below.
Instagram is by far, my favorite social media platform.
I mean, it's all about the visuals.
Unlike some other social platforms (I won't name any names) that focus on words, words, words, Instagram gives me a continuous, beautiful stream of attractive visual content.
Ahhh…
What a perfect platform for creatives.
If you're not on Instagram, you should be.
Think strategically about what to post so you draw in your ideal audience.
Then post eye-catching images with our stock image library, or create your own visuals to promote your brand in an easy-to-understand, captivating way.
THIS is what will get the perfect prospects and readers from your 'gram to your site.
But remember, your cohesive feed will also repel those who don't fit your ideal audience.
Trust me, you want this.
You MUST polarize people.
Make your feed distinct and clear – so that when a potential follower lands there, they immediately know whether or not they are in the right place for them.
If they follow you, that's great. If not, it's okay.
It just means either they're looking for something else, or maybe they're not your ideal follower anyway.
Don't fret.
As of today, there are 700 million users on Instagram.
There's plenty of people to go around.
Over time, polarizing and being distinct in your brand's message on Instagram will gain you the RIGHT followers and BUILD you a highly targeted audience.
To help you out, I've created a quick 30-day image outline that will help you rock it on Instagram if you're not already.
It will give you a general idea of what to post, outlined for you to follow.
Use it as a reference or share it with your friends, readers or clients.
In no time, you'll have a killer, cohesive Instagram feed that draws the right audience to your website.