How to Write Engaging Instagram Captions
(2 quick lessons to help you write and format your captions - FREE downloadable)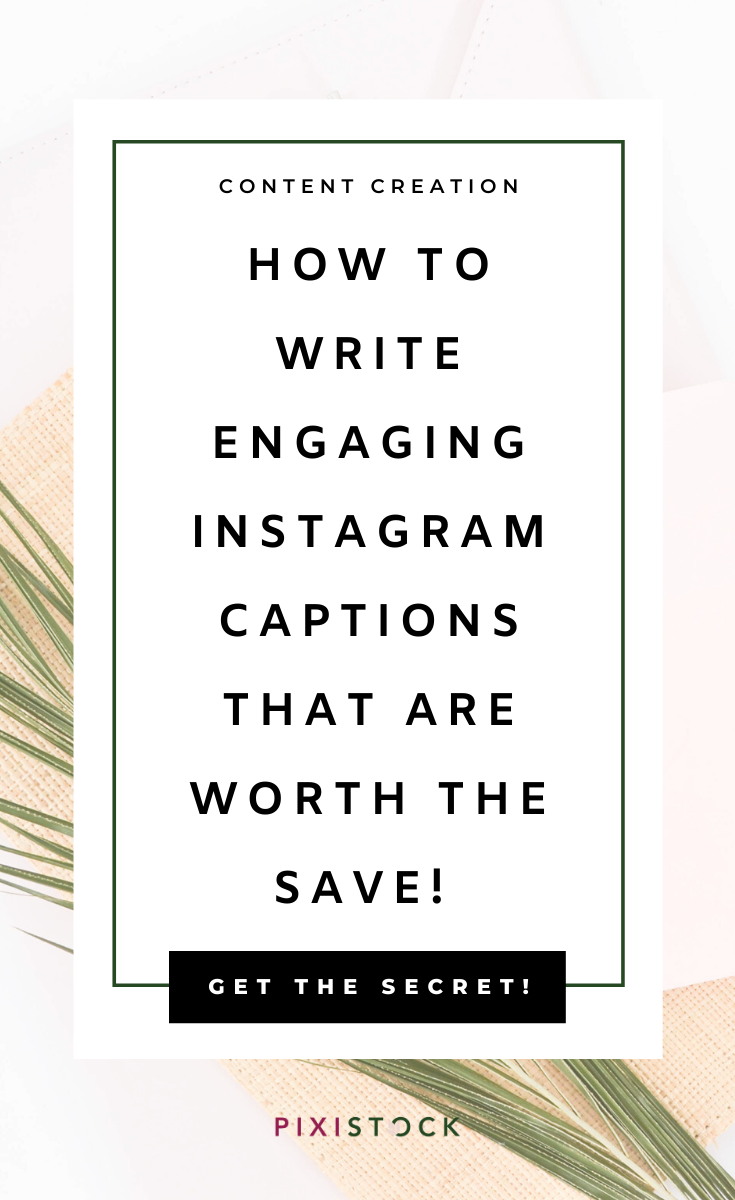 One of the biggest challenges content creators face is determining exactly WHAT to say to their audience.
Maybe you've found the right photo, and you have a general idea of what you want to say in your Instagram caption, but you can't quite put it into words.
You're not a copywriter but you also don't want to be too fancy.
For goodness sake, you just want to provide value and connect with your audience!
But how do you do this when you feel like everything has already been said?
Or when you're hoping for engagement?
Writing engaging Instagram captions starts with knowing and clearly articulating the value that you want to share with your audience.
Sharing value doesn't always mean you have to educate. You can also inspire with your words, motivate or even add some excitement or humor to your posts.
Believe it or not, humor and wit are both valuable because they show authenticity.
So how do we determine WHAT we're going to write?
(Photo from the Pixistock photo + graphics membership - right click to save this freebie)
In this post, I'm going to break caption-writing in to 2 lessons to help you better understand what makes a caption compelling enough to read.
Lesson 1:
Identifying your value and determining what to post using the I.C.E. acronym:
First, identify your brand's value.
Do you know your brand's value?
Do you know what makes your brand follow-worthy?
Do you know the reason why your audience follows you or SHOULD follow you in the first place?
Knowing this will give you a starting point for every single caption you write.
Now that you've identified your value, let's define the caption framework.
Most Instagram captions look a bit like this:
"Here's me stepping into my purpose last week. ❤️👸💃🏽"
A short 1 or 2 liner with a few emojis.
But the days of writing short captions (that don't really provide value to the reader and your followers) are over.
In order to get your audience to take the next step with your brand, they have to fall in love with your content first.
Give them more substance to fall in love with.
When attempting to write engaging Instagram captions remember the acronym I.C.E.:
Inspire
Captivate
Educate
1. Your captions should inspire.
Inspirational posts are probably the most popular post-type on Instagram.
Quote graphics get a ton of engagement as a whole because creating a visual graphic of the quote saves your audience from having to read the caption at all.
And therefore, they can keep scrolling.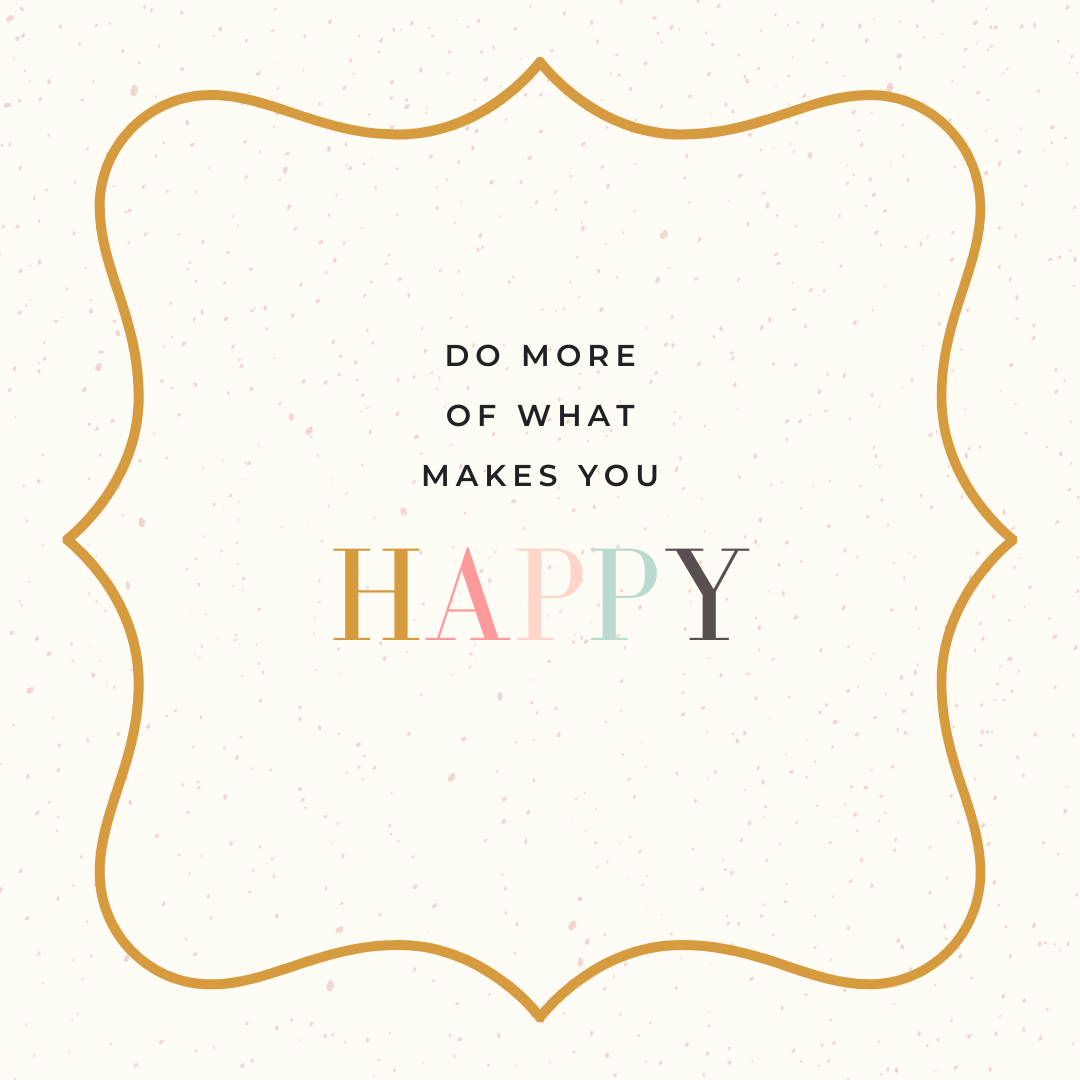 (Quote graphic from the Pixistock photo + graphics membership - right click to save this freebie)
But inspirational posts don't have to be all quotes and motivating lyric lines.
Inspirational post can also:
Tell a brand story
Let your audience in on your wins/challenges
Highlight a note-worthy case study or client testimonial
Motivate your audience to take a specific action
In order to inspire your audience, you need to know WHAT inspires them.
What topics invoke emotion in them?
What gets them talking? Laughing? Crying? What moves them?
When you write inspirational content, let the words stem from your brand's essence. It's the core of your personal brand that defines who you are.
These posts create stronger connections with your audience as you tell your story, someone else's or things that move you.
If you can inspire your audience consistently, they will begin to engage with you.
---

Write 10 inspirational topic ideas you can expound on for captions.
---
2. Your captions should captivate
Captivating posts slow the scroll.
These posts excite, entertain and spark conversations with the reader. You can do this through writing captions that:
Get an audience option on a relatable topic
Tell a joke, meme or a funny story
Share your brand's celebratory events and wins
Make light of serious situations
Social media is meant to be fun.
Captivating and entertaining posts help give comic relief and bring a bit of fun and personality to your brand especially if you are in a serious niche like Law or Finance.
Remember, your posts will be shown in between other captivating posts like cute babies and adorable animals so be sure to write in a way that brings humor, wit and your brand's unique voice to every caption.
---

Write 10 Captivating and entertaining topic ideas related to your niche.
---
3. Your IG captions should educate.
Educational posts scream VALUE.
They are informative, teachable and can be extremely helpful for someone who is visiting your profile for the first time.
These posts are meant to present you as an authority in your niche and show that you are the go-to person on the topic of your choice.
Educational captions can be written by:
Sharing short blog post excerpts
Step-by-step, quick implement tutorials
Educating your audience on your products or services
Sharing statistics and relevant information in your industry
Sharing your take on a controversial topic
When writing educational posts, remember to write in a way that shows your brand's personality, voice and energy to give life to your topic.
For some niches, this could turn an otherwise dull and boring topic into content your audience loves to consume.
---

Write 10 educational topics you can quickly write about for your captions.
---
Additional Tips:
When writing captions on Instagram, be sure to break up your line spacing and give bite size visual bits that your audience can digest.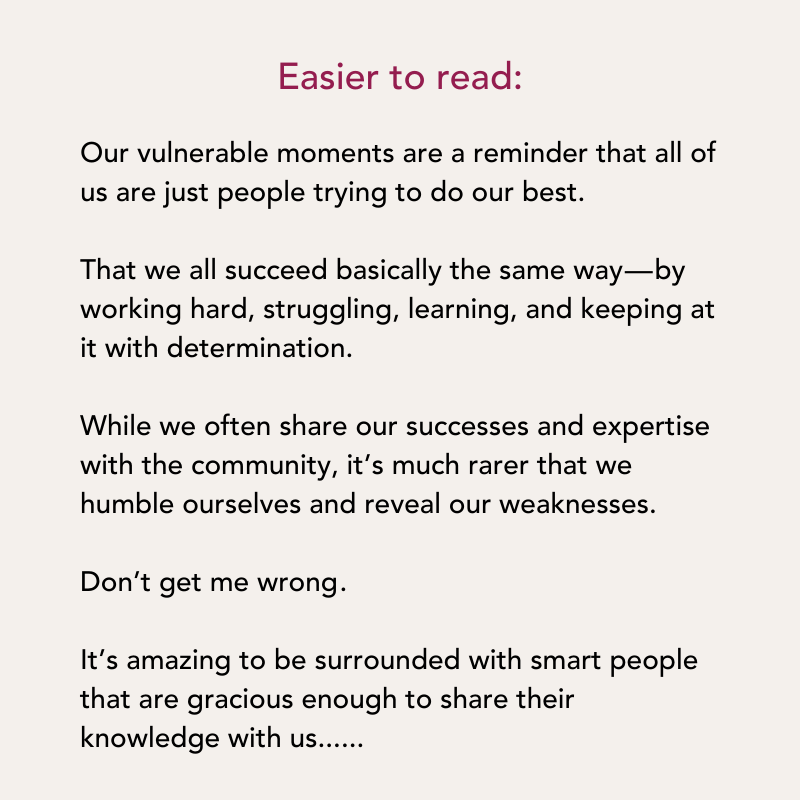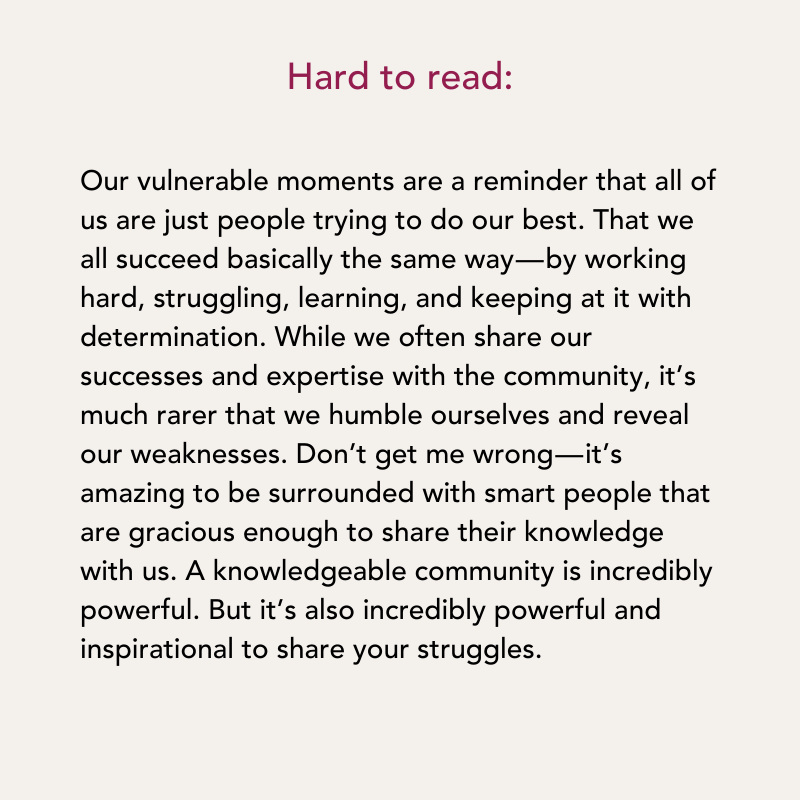 Instead of long paragraphs that are hard on the eyes and not so easy to read, break up your sentences and format your post in bullets to give the text room to breathe since the viewing area is so small.
A scannable caption is the best format for Instagram.
Formatting goes a long way when trying to inspire, captivate and educate your audience in your Instagram caption.
In order for them to engage, readers must be able to quickly scan your content.
In order for them to click "see more," they need to be visually interested first.
Now you have your topics using the I.C.E. acronym (10 for each category), you have a plan for 30 days worth of captions.
Let's put a format to this framework.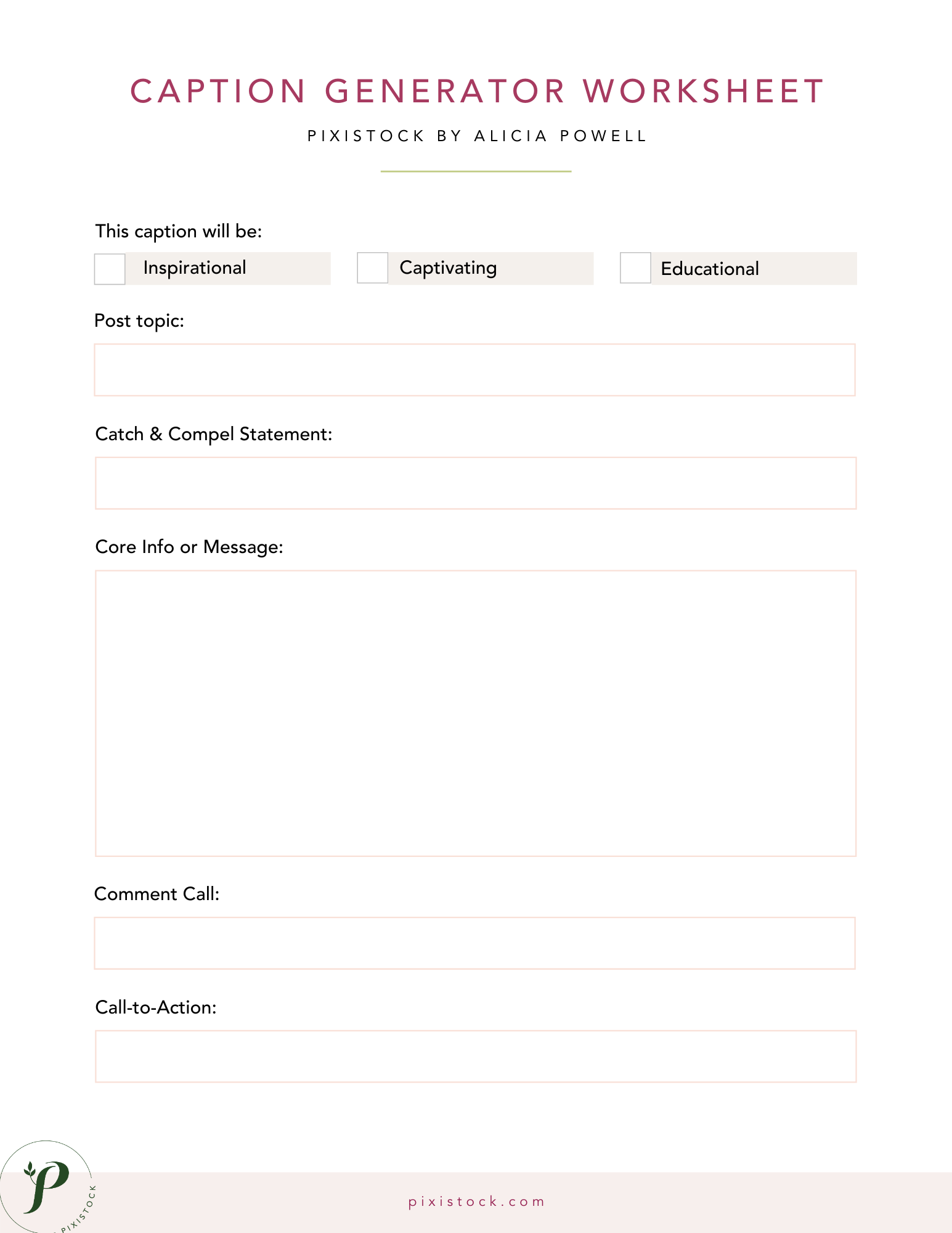 ---

---
Lesson 2: How to Format your Instagram Captions using the the 4 C's:
Catch and Compel, Core Info, Comment Call, and Call to Action
How can you structure and format your captions so they help and not hinder you?
Let's start with the first few lines.
1. Catch and Compel Statement
Instagram allows space for 125 characters before the "see more" link.
That means you have about 15-20 words to grab your audience's attention and get them to click the "see more" link and read your entire post.
This is called your Catch and Compel Statement.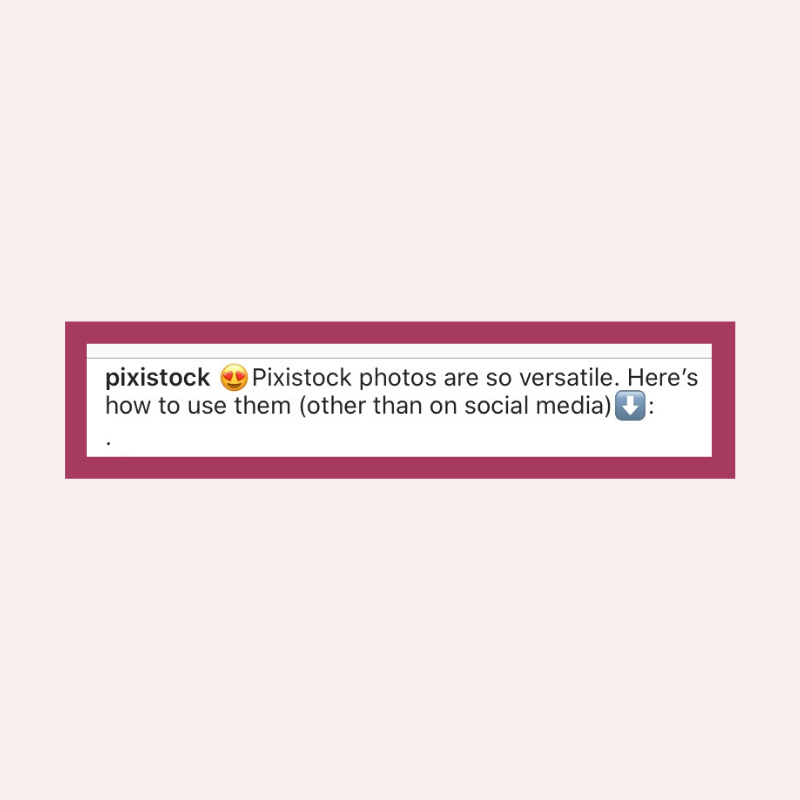 Catch and compel statements are meant to instantly grab the reader (catch them) and compel them to expand your entire caption.
Getting them to click that little link can be hard if you're not a copywriter or witty with your words, so here are some examples of what I mean.
(Remember I.C.E.)
1. When writing an Inspirational post, start with a powerful introduction that speaks to what the rest of the caption will read.
One trick is to contradict or question the opening statement with a short question.
Example: "It's better to react with no reaction. Or is it?"
Example: "Remember when I said everything would be okay? Well….it's not..."
2. When writing Captivating posts, start with a curiosity-invoking statement. Make your audience wonder what's coming up next.
Example: "Me, my husband and my dog, walk into a pet store, then this happened…"
Example: "It's Friday! And my team is out of office. Here's where we're taking a break this weekend…"
3. When writing an educational post, start with a bold statement - maybe even a bit controversial to spark curiosity to click "see more."
Example: "Here's how to plan a baby shower with 20-30 people in just 1 week."
Example: "With Mother's Day around the corner, you'll want to know these affordable ways to brighten her day."
---

With each of the caption topic ideas you just listed (30) create 1, 20-30 word power statement to introduce the caption.
---
Second, you'l need to add the core message of your caption.
2. The Core Info
This can be 2 sentences or 20 sentences, but remember you only have 2200 characters to work with here.
This section includes sentences that make up a core message for the caption.
What do you want your audience to know?
What is the most important information?
What is the story you want to tell? Add it here.
The best formatting practice is to break up your sentences and increase the spacing between the lines.
Large paragraphs are harder to read and scan on social media as opposed to shorter sentences and line breaks.
Here's an example of a "educational" caption on the topic of "How to use Pixistock photos to enhance your brand:"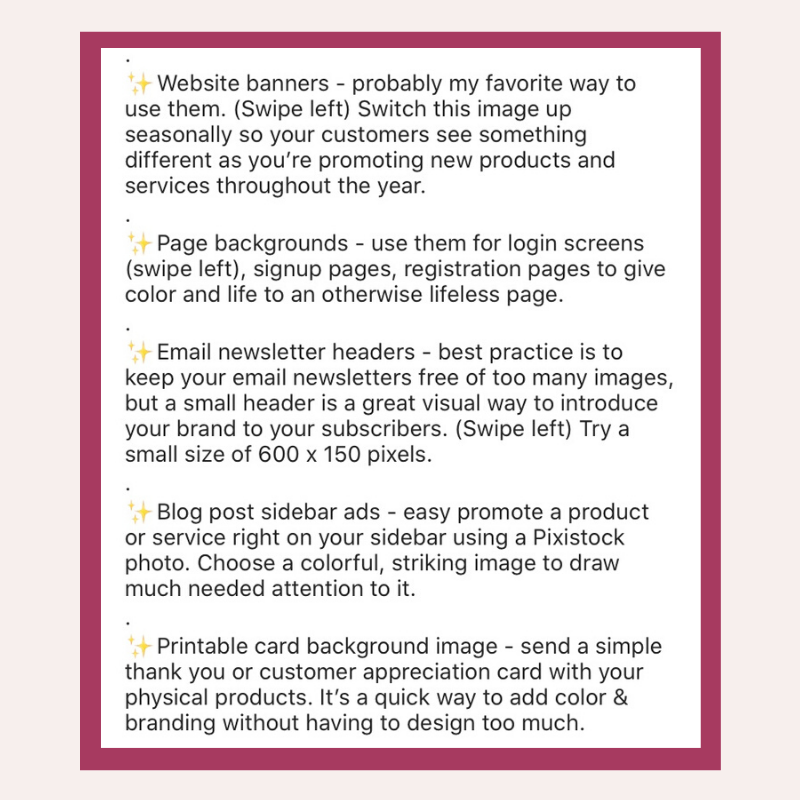 As you can see, each paragraph is only 1 or 2 sentences, broken up by a period (.)  or emoji to give room for the caption to "breath."
Formatting your captions with increased line spacing is easier on the reader's eye. 
But what if I don't want to write all that?
The days of caption one liners are OVER.
At the very least, add 3-5 sentences in this section of your caption.
Your audience wants substance - and to give them that, you need to provide more words.
Additionally, the paragraphs are bulleted by emojis.
This is my favorite way to display step-by-step instructions or bulleted lists.
Humans process images 60,000 times faster that they do text - so adding that bit of fun and color in the form of an emoji draws more attention, taking your caption to another level.
Use emojis in your captions that are in line with your brand's personality.
🦄Are you a magical brand? Use the unicorn.
😊Are you a happy brand? Use the smiley face.
➡️Are you a serious brand? Use a right arrow.
➕A modern brand? Use the plus sign.
Identifying your brand's personality will help you decide which emojis to use.
---

Write an educational, inspiration or captivating posts that shows your brand's personality and is formatted in an easy to read way.
---
3. The Comment Call
Next, you'll want to get your audience's take on whatever you just wrote.
Add a comment call asking your audience their take on your topic or caption, and to leave a comment in the comments section. 
The Comment Call can be at the beginning of your caption or after the Core info.
Most of the time, saying "leave a comment" isn't compelling enough for a reader to actually comment. Instead, try asking them a question specific to the value you just shared.
For example, if you just wrote about your morning routine, you can write, :
"What's the first thing you do when you get up in the morning?"
If you just wrote about your home organization business, you can write:
"What would you say is the messiest room in your house?"
After the question, you can then command them to "leave a comment below."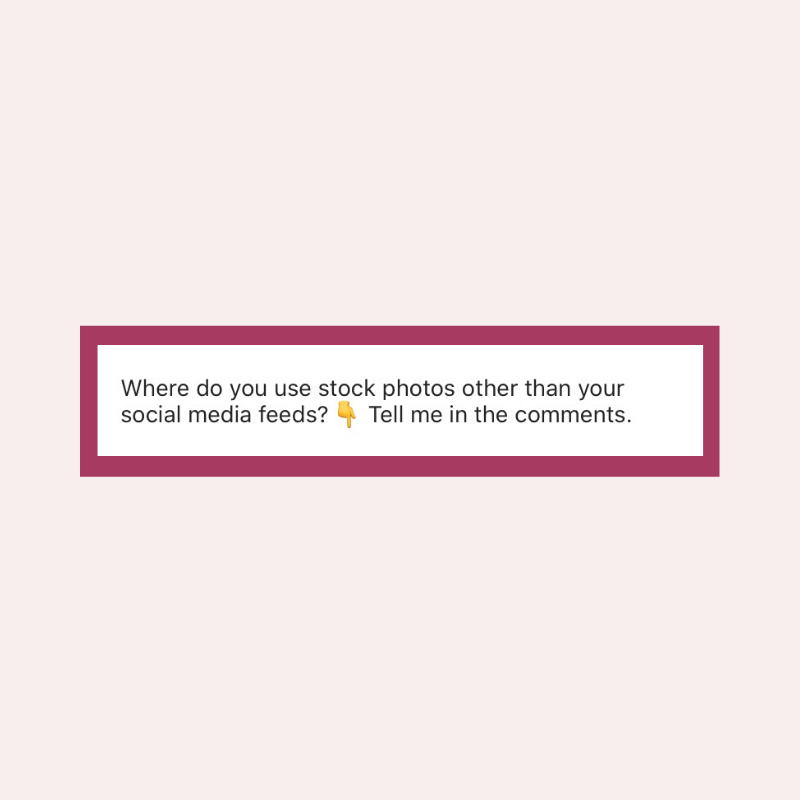 But before you tell them to leave a comment, they must be compelled to write something. This is why you need to write captions with substance.
Instagram is a fast moving platform.
Your audience can scroll for hours without clicking "see more" on any post. Do everything you can to get that engagement.
---

Write out a 1-2 sentence comment call that asks your audience a compelling question.
---
4. The Call to Action
Probably my most favorite part of writing an engaging Instagram caption is the call to action.
The call-to-action is a short 1-2 sentence command that urges your audience to take action with you.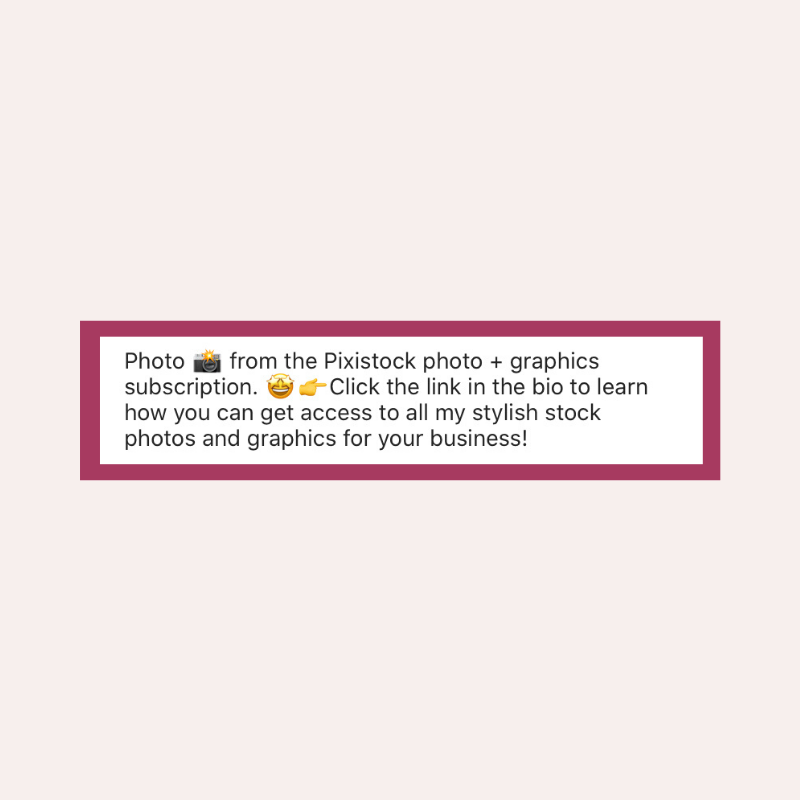 This your chance to tell your audience directly how they can take the next step with you.
I understand being afraid to repeatedly ask for the sale, the follow or asking the reader to "click the link in the bio."
It can feel like you're over-selling. But trust me, you're not.
Due to algorithm changes, your audience most likely hasn't seen every single one of your posts.
Best practice: every single caption should have a strong call-to-action in it.
Call to actions can be as simple or complex as you want.
You can say things like:
"Shop our products. Click the link in the bio to get your first 10% off."
"Enroll in my online course that teaches you exactly how to [X]."
"Book a call with me - link in bio."
But if you do not tell your audience to do anything, they will not do it.
These call-to-action statements can be very effective if your "Core info" was motivating enough for the reader to WANT to take the next step with you.
Don't forget to remind them to take that step with this small but powerful addition to your caption.
---

Write a basic call-to-action that's relevant to the post but gets your audience clicking the link in your bio.
---
Here's a visual reminder: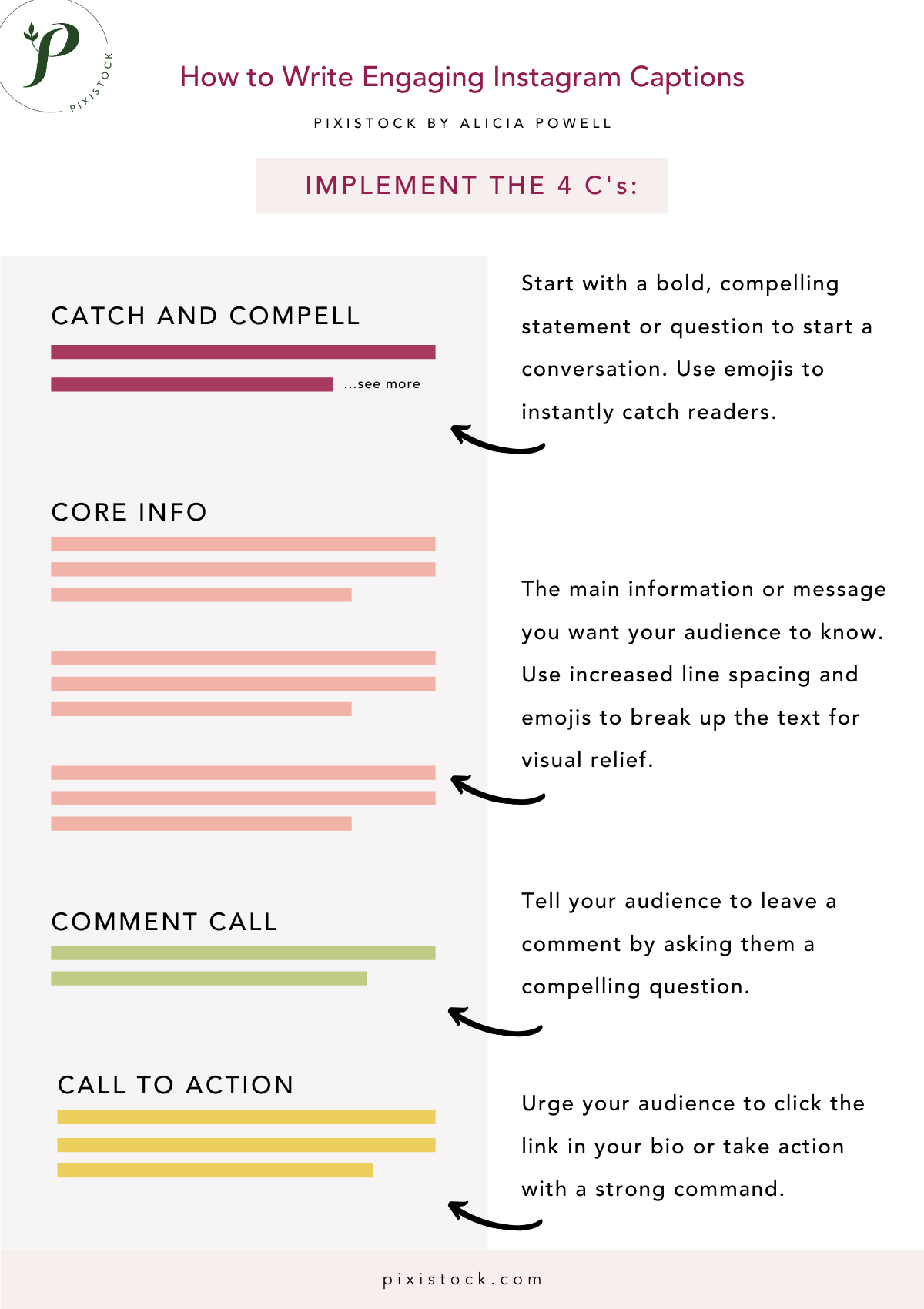 Print it, pin it, hang it in your office so you always have a visual reminder for how to write them.
Writing captions may seem like a lot of work.
But because the algorithms are always changing, you'll want to above all, make sure you're providing brand-specific value in your posts.
Remember, invoking curiosity is good, writing controversially is good, but above all writing in your brand's unique voice is BEST.
Longer, well-thought-out captions allow you to do that.
Think of it as a mini blog post.
But I don't always want to always right a long post.
That's fine. Not every caption will require a lengthy post. It's also good to show variety in length in your Instagram content overall.
Above all, always write powerful content and make sure that you follow I.C.E. It:
Motivates them to take action by Inspiring them
Gets them excited or fired up about your brand or business by Captivating them
Solves an audience pain point by Educating them
This is how to write engaging posts on Instagram and how your brand will begin to be remembered overall on social media.